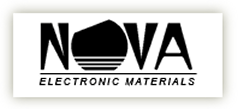 Terms and Conditions

SALES TERMS AND CONDITIONS

1. GENERAL: Unless a specific contrary term appears in writing in this document, the general terms and conditions of sale contained herein apply to all quotations made and purchase orders entered into by NOVA Electronic Materials LLC (the "Seller"). Any quotation by the Seller or acceptance of a Buyer's purchase order by the Seller is made only on the express condition that to the extent that any of the terms and conditions of this document conflict with any terms and conditions of the Buyer's order, the terms and conditions of this document shall govern. Seller's failure to object to provisions contained in any communication from Buyer shall not be deemed a waiver of the provisions of this document. Any changes in the term's and conditions of sale contained herein must specifically be agreed to in writing by the Seller before becoming binding on either the Seller or the Buyer. These terms and conditions shall be applicable whether or not they are attached to or enclosed with the products to be sold or sold hereunder. All orders or contracts must be approved and accepted by the Seller at its principal place of business: 1189 Porter Road, Flower Mound, Denton County, Texas.
2. PRICES: Irrespective of any prices quoted by Seller or listed on Buyer's order, an order is accepted only at the prices shown on Seller's acknowledgment and/or invoice. Prices quoted for the items described on said acknowledgment and/or invoice are firm and not subject to audit or price re-determination. Prices are subject to revision when interruptions, engineering changes or changes in the quality are caused or requested by Buyer.
3. QUANTITIES: In light of the uncertain yields in the manufacture of silicon wafers. Seller shall not be deemed in default for delivery of plus or minus ten percent (+/- 10%) of the quantity of silicon wafers stated on Buyer's purchase order and Buyer shall be responsible for payment of the amount of silicon wafers actually shipped.
4. TAXES: All prices are quoted, all orders accepted, and all billings rendered exclusive of all federal, state and local excise, sales, use or similar taxes. The amount of any present or future excise, sales, use or similar tax applicable to the sale of any product hereunder shall be paid by Buyer, or in lieu thereof, Buyer shall provide Seller with a tax exemption certificate, acceptable to the taxing authorities.
5. TERMS OF PAYMENT AND SECURITY INTERESTS: Each shipment shall be considered a separate independent transaction and payment therefore shall be made according to agreed-upon terms in United States currency. Provided, however: (1) if shipments are delayed by the Buyer, payments shall become due on the date when the Seller is prepared to make shipment; (2) if the work covered by the purchase order is delayed by the Buyer, payments shall be made based on the purchase price and the percentage of completion, and products held for the Buyer shall be at the risk and expense of the Buyer; (3) where Seller has extended credit to Buyer, the terms of payment shall be as set forth on the face of the invoice (the amount of credit may be changed or credit withdrawn by Seller at any time); (4) a Buyer remitting by wire transfer shall do so in accordance with the wire transfer instructions provided by Seller; and (5) all payments to Seller shall be at Its offices in Flower Mound, Denton County, Texas. With respect to all sales, the Seller retains a security interest in the goods under Article 2 of the Commercial Code, and has a purchase money security interest in the goods under Article 9 of the Commercial Code. Buyer agrees that upon request of Seller, Buyer shall execute all documents necessary to perfect any security interest of Seller. Buyer further agrees that Seller may execute a financing statement covering goods sold to Buyer, and expressly authorizes Seller to execute such financing statement. If, in the judgment of Seller, the financial condition of the Buyer at any time does not justify continued production or shipment on the terms of payment originally specified, Seller may require full or partial payment in advance, and, in the event of the bankruptcy or insolvency of the Buyer, Seller shall be entitled to cancel any order then outstanding and shall receive reimbursement for its cancellation charges.
6. TITLE AND DELIVERY: All sales are made F.O.B. point of shipment. Seller's title passes to Buyer and Seller's liability as to delivery ceases upon making delivery to the carrier at shipping point in good condition; the carrier is to be regarded as Buyer's agent. Shipping dates are approximate and are based upon prompt receipt from Buyer of all necessary information. Buyer shall not assign its order or any interest therein or any rights thereunder without the prior written consent of Seller. Seller shall not be responsible for any failure to perform arising from causes beyond its control. These causes include but are not limited to fire, storm, flood, earthquake, explosion, accident, acts of war, rebellion, sabotage, epidemic, quarantine restrictions, labor disputes, transportation embargoes, or failure or delays in transportation, inability to secure raw materials or machinery for the manufacture of products, acts of God, acts of the federal, state or local government or any agency thereof and judicial action. In the event of any default by Buyer, Seller may decline to make further shipments without in any way affecting its rights under such order. If, despite default by Buyer, Seller elects to continue to make shipments, its action shall not constitute a waiver of any default by Buyer or in any way affect Seller's legal remedies of any such default. Right of possession of the products sold hereunder shall remain with Seller until all payments hereunder (including deferred payments, whether evidenced by notes or otherwise) shall have been made in full, and Buyer agrees to do all acts necessary to perfect and maintain such right in Seller.
7. INSPECTION AND REJECTION OF GOODS: Buyer shall promptly inspect all items upon receipt, and may reject any item that fails in any material way to meet the applicable specifications. Any item not properly rejected within thirty (30) days of receipt of that item shall be deemed accepted.
8. EXPORT: Certain products are subject to United States Government control and may not be exported without a valid United States export license.
9. PATENTS: Seller shall not be liable to any costs or damages incurred by Buyer as a result of any suit or proceeding brought against the Buyer and Buyer will indemnify, defend and hold Seller harmless from any expenses, damages, costs, or losses resulting from any suit or proceeding brought against Seller, so far as such suit or proceeding is based on claims that (a) use of any product or any part thereof, furnished hereunder, in combination with products not supplied by Seller, or (b) a manufacturing or other process utilizing any product, or any part thereof, furnished hereunder, constitutes either direct or contributory infringement of any patent, copyright or trademark of the United States, or constitutes unfair competition. Sale of products hereunder confers on the Buyer no license under any patent rights of Seller.
10. WARRANTY: Seller warrants to Buyer that products sold to Buyer pursuant to this agreement shall meet the mutually agreed-upon specifications for a period of one (1) year following the date of shipment to Buyer. The foregoing is in lieu of any other warranty, express, implied or statutory, including the implied warranties of merchantability and fitness for a particular purpose, and any implied warranty arising from course of performance, course of dealing or usage of trade, all of which other warranties are hereby expressly disclaimed. Nothing herein shall be construed as passing or intending to pass Seller's warranty to Buyer directly on to any customer(s) of Buyer. Limitation of Liability: The liability of Seller under this warranty and Buyer's exclusive remedy for Seller's breach of contract is limited to replacing, or repairing, or issuing credit (at the discretion of Seller) for such products that fail to meet the specifications during the warranty period. Any authorization for repairs or alternations must be in writing to prevent voiding Seller's warranty. In no event shall Seller be liable to Buyer for any incidental, consequential, or special damages or loss of profits or loss of goodwill.
11. REMEDIES OF SELLER: In the event of a breach, repudiation or other default by Buyer, the Seller shall have all rights and remedies permitted under the Commercial Code, and all such remedies shall be cumulative. In addition, in the event that Seller must institute any judicial proceedings to collect payment for goods, then the prevailing party in any such proceedings shall be entitled to recover costs plus reasonable attorney's fees.
12. MISCELLANEOUS: All transactions hereunder shall be governed by the laws of the State of Texas. The federal and state courts of the State of Texas shall have exclusive jurisdiction of any dispute arising out of these transactions. Buyer expressly consents to the personal jurisdiction of the courts of Texas in Denton County, Texas.




PURCHASE TERMS AND CONDITIONS

THE FOLLOWING ARE INSTRUCTIONS FROM THE FRONT SIDE OF NOVA ELECTRONIC MATERIALS, LTD. PURCHASE ORDERS:
INSTRUCTIONS: Read This Entire Form. Read both sides of this order form. The reverse side of this form contains terms that are a material part of this order. Acceptance of this order is deemed as agreement to NOVA terms and conditions. All references in this order to "you" or "your" refer to the supplier designated above. All references in this authorization to "us" or "we" refer to NOVA. If the terms are not legible on the reverse side, request them from the buyer or download them from our website: http://www.novawafers.com.
SHIPPING INSTRCTIONS: Ship only the quantities specified above. Do not over-ship or under-ship. Ship your goods for arrival on the delivery date specified above. Enclose a packing slip with each shipment and print this order number on the packing slip and all invoices. Advise us immediately if you are unable to ship so that your goods arrive on the specified delivery date.
THE FOLLOWING ARE THE CONTRACTUAL TERMS FROM THE BACKSIDE OF NOVA ELECTRONIC MATERIALS, LTD. PURCHASE ORDERS:
1. ACCEPTANCE: This order is an offer to purchase goods or services under these exact terms only; this order is limited to acceptance of these exact terms without modification. Any additional or different terms in your acceptance will be construed as proposals and will not become part of our contract with you unless we agree in writing to your additional terms. If we have an existing formal written agreement with you governing our purchase of your goods or services, then the terms in the formal written agreement will supersede any contrary terms in this order.
2. PRICES: Your prices may not be greater than any prices you offer to any other customer for the same goods or services in similar quantities and condition from the time when this order is placed with you and the time it is fully performed by you. If no price is specified in this order, your price must be equal to or less than the last price you previously quoted or charged us. If this order says" "prepay & add", then you must prepay all shipping costs and include the actual shipping costs on your invoice as a separate line item. If an item is designated as taxable, then include the actual sales tax on your invoice as a separate line item. Except for "prepay & add" and a sales tax charge, the total price in this order includes all charges and expenses related to the shipping and delivery of goods or the performance of services. If the price is based on weight of the goods, the weight ordered excludes the weight of any packaging. You will submit a separate invoice to us for each shipment. Your invoice must include this order number and may not cover more than one order.
3. SHIPPING TERMS: All shipping terms in this order refer to ICC, Incoterms 2010. Title of goods will pass to NOVA when delivery is complete according to the designated Incoterm as defined in Incoterms 2010. If the designated Incoterm requires cargo insurance, you must purchase cargo insurance. If you do not purchase insurance, you will bear the risk of loss. If you ship more goods than ordered, or if you deliver the goods earlier than ordered, we may purchase some or all of the goods or return some or all of the goods to you at your risk and expense. We reserve the right to any duty drawbacks.
4. PACKAGING AND LABELING: You must package all goods in accordance with good commercial practice and in a manner acceptable to common carriers for shipment at the lowest rate for the goods involved, and adequate to insure safe arrival of the goods to their destination. Your packaging must be labeled with this order number, the date of shipment, and the names of any consignee and consignor. You must include an itemized packing sheet with each shipment. You must mark each package with any required handling and shipping information.
5. CANCELLATION AND RESCHEDULING: Time is of the essence under the order. We may cancel this order in whole or in part if you do not deliver the goods or perform the services in full conformance with the warranties within the time specified in this order. If we cancel this order for default and it is later determined that you were not in default, your rights will be construed as if the cancellation was for our convenience. If this order bears a United States government contract number, we may cancel this order and any related orders upon notice of termination of the prime contract from the government. If we cancel this order for termination of a US government prime contract, we will provide fair compensation, as provided for under the Contract Settlement Act of 1944 (Public Law 395, 78th Congress). We may cancel this order, in whole or in part, at any time for our convenience. If we cancel this order for our convenience and we give you less than 30 days" notice of cancellation, we will reimburse your actual reasonable out-of-pocket costs that are not capable of being mitigated. To be reimbursed, you must submit your request for reimbursement within 30 days after our notice of cancellation. Upon receipt of our notice of cancellation, regardless of the reason for the cancellation, you must immediately stop all work in progress and use your best efforts to mitigate any costs associated with the cancellation. We have the option to purchase your work-in-progress, including any raw materials you may have obtained to use in your work. Our price to purchase your work-in-progress will be a prorated price based on the percentage of work remaining to be completed. Our price to purchase any raw materials will be your actual cost. You are not entitled to any other remedy for cancellation of this order except as provided in this section. We may reschedule your delivery of goods or performance of services at any time without liability. The new date for delivery or performance will not be more than 180 days beyond the originally scheduled date.
6. WARRANTIES: All warranties under this order are for a period of five years from the date of delivery, unless a different warranty period is stated on the face of this order. You make the following warranties to us regarding all goods you provide under this order: (a) the goods will function properly under normal use, will be of good workmanship, free from defect, of merchantable quality, and fit for our intended use; (b) the goods will fully comply with any specifications provided by us and any samples or documentation provided by you; (c) the goods will be free of any encumbrances; and (d) the goods will not violate any intellectual property rights of any third party. You make the following warranties to us regarding all services you provide under this order: (a) you will perform the services in a professional manner and in full conformance with any specifications or statements of work provided by us; and (b) your performance of the services will not violate any intellectual property rights of any third party or any duty of confidentiality you owe to any third party. The warranties listed above are in addition to any other warranties expressly made by you or imposed by law. All warranties will survive inspection and payment by us and are assignable to our successors and assigns. If any goods or services do not meet the warranties, we may at our option and without additional cost to us: (a) require you to repair or replace the goods until the goods meet the warranties; (b) require you to re-perform any services until the services meet the warranties; (c) return any of the goods to you at your expense for a full refund; (d) correct the non-conformance and charge you for the cost to make the correction; and (e) engage a third party to provide substitute goods or services and charge you for the costs of obtaining the substitute goods or services from the third party. The remedies listed above are in addition to any other remedies available to us in law or equity. Our review and approval of your materials or designs will not relieve you of the warranties. All remedies are payable to NOVA Electronic Materials, LLC., Denton County, Texas.
7. LIMITATION OF LIABILITY: Our maximum liability to you arising out of this order, regardless of the basis of liability or the form of action, will not exceed the total price stated in this order plus sales tax and prepay & add charges. We will not be liable to you for any indirect, special, incidental, or consequential damages, however, caused, regardless of whether we are advised of the possibility of such damages. Our officers, directors, employees, affiliates and other agents are not personally liable to you under this order, and will not be liable to you under any claim related to this order. The purpose of this section is to limit our potential liability arising out of this order, and that allocation of risk is reflected in the prices. This Section 7 will apply notwithstanding the failure of any remedy of its essential purpose.
8. INTELLECTUAL PROPERTY RIGHTS: We own all intellectual property rights related to any information or items we provide you. You may not use our intellectual property except to benefit us. The services ordered are specially ordered or commissioned by us and are works made for hire. You grant to us, without further consideration, all interest in any intellectual property developed by you during your performance of any services under this order. You must immediately disclose to us any intellectual property developed by you arising out of your performance of the services. You will defend and indemnify us and our directors, officers, employees and affiliates against any claim alleging that your goods or services infringe or violate a patent, copyright, trademark, trade dress, trade secret, or any other contractual right, proprietary right or intellectual property right of any third party.
9. CONFIDENTIALITY: Any information regarding our intellectual property is our confidential information. The existence of this order and the information in this order is our confidential information. Any other information that we provide to you that is identified as "confidential", or is identified with similar language, or which under the circumstances surrounding disclosure out to be treated as confidential, is our confidential information. Except as required by law, you may not disclose our confidential information to any third party without our prior written consent. You must segregate our confidential information from all other information. You must destroy or return our confidential information to us upon our request.
10. INDEMNIFICATION AND INSURANCE: You will defend and indemnify us and our directors, officers, employees and affiliates against any claim or action arising out of your performance of this order. You will maintain general commercial liability insurance in the minimum amount of $1,000,000 combined single limit for personal injury and property damage. If you have employees, you must maintain employer's liability in a minimum amount of $1,000,000 per occurrence and workers" compensation insurance in accordance with law. Your insurance must include a waiver of the insurer's subrogation rights against us, unless prohibited by law.
11. DISPUTE RESOLUTION: The parties will attempt to resolve any dispute relating to this order through good faith, information efforts. Any dispute the parties are unable to resolve between themselves will be submitted to mediation before a mutually agreed mediator of Judicial Arbitration And Mediation Services (JAMS) to be scheduled within ten business days. Mediation will be conducted at a JAMS facility in Denton County, Texas. The parties will bear their own costs. Neither party may bring any other action until completion of mediation. Any court of competent jurisdiction may enforce the provisions of this section, and the party seeking enforcement will be entitled to an award of attorney's frees and costs to be paid by the party against whom enforcement is ordered.
12. MISCELLANEOUS: This order is governed by the laws of the State of Texas, USA, without regard to its conflicts of laws rules. The United Nations Convention on Contracts for the International Sale of Goods will not apply. You must comply with all applicable laws in performing your obligations under this order. You may not assign your rights or delegate your duties under this order to any third party without our prior written consent. Sections 7, 8, 9 and indemnification under Section 10 are material to this order, are not severable, and will survive termination or cancellation of this order.




Website Terms and Conditions

By accessing and using a Web Site of NOVA Electronic Materials, LLC. ("NOVA") you agree to the following terms and conditions. If you do not agree with any of the terms and conditions, do not use this Site:
1. Address and contact information: 1189 Porter Rd, Flower Mound, TX 75022, 972-478-7002 phone, 972-478-7110 fax
2. Although care has been taken to ensure the accuracy of the information on the NOVA corporate home page and the other NOVA web sites (together referred to as "Web Sites"), INFORMATION ON THOSE SITES IS PROVIDED WITHOUT ANY REPRESENTATION OR WARRANTY AND IN NO EVENT SHALL NOVA OR ANY OF ITS SUBSIDIARIES BE LIABLE IN CONNECTION WITH THE USE OF THE INFORMATION MADE AVAILABLE, UNLESS SPECIFICALLY STATED OTHERWISE. NOVA does not warrant that the Web Sites or the servers, which make these Web Sites available, are free from infection by viruses, worms, Trojan horses or other elements that may harm your computer or system.
3. NOVA and its affiliates are neither responsible nor liable for any direct, indirect, incidental, consequential, special, exemplary, punitive or other damages arising out of or relating in any way to the Web Sites, related services and/or content, or information contained within the Web Sites. Your sole remedy for dissatisfaction with the Web Sites and/or related services is to stop using the Web Sites and/or those services.
4. NOVA reserves the right to make changes and/or updates with respect to the information contained on the Web Sites at any time without notice. NOVA further reserves the right to withdraw, suspend or discontinue any functionality or features of the Web Sites, including the cessation of all activities associated with the Web Sites.
5. The Web Sites may provide links to other web sites, which are not under the control of NOVA. NOVA shall not be responsible in any way for the content of such other web sites. NOVA provides such links only as a convenience, and the inclusion of any link to any such web sites does not imply endorsement by NOVA of the content of such sites.
6. Any and all text, graphics and multimedia content (the "Materials") available on the Web Sites are the property of NOVA and/or its affiliates. All Materials are protected by copyrights that are owned or controlled by NOVA or by other parties that have licensed their material to NOVA or posted to the Web Sites pursuant to an agreement with NOVA. The Materials may not be used, copied or distributed in unmodified form except for personal informational purposes and provided the copyright symbol and notice set out at the bottom of the page concerned are maintained. This right does not extend to software, unless permitted as set forth in Paragraph 8 below. Modification of the Materials, and the use thereof for any other purpose, is a violation of copyright and other proprietary rights. The use of any Materials on any other web site or computer environment is prohibited. "NOVA" is a trademark and service mark of NOVA Electronic Materials, LLC. Windows and Windows NT are trademarks of Microsoft, and all other trademarks, service marks and logos used on the Web Sites are the trademarks, service marks or logos of their respective owners. Users are prohibited from using any such trademarks, service marks or logos without the written permission of their owners.
7. NOVA has made every effort to secure appropriate clearances for all proprietary intellectual properties used on the Web Sites. If you believe any material on the Web Sites is infringing, please contact NOVA immediately. Pursuant to the Digital Millennium Copyright Act, NOVA has a registered agent to receive copyright infringement claims. You may notify NOVA of alleged intellectual property rights infringement by contacting NOVA: Sue Kuhlo at 972-478-7002 ext.203.
8. Software made available for downloading from any of the Web Sites is licensed subject to the terms of the applicable license agreement. Except as set forth in the applicable license agreement, the software is made available for use by end users only and any further copying, reproduction or distribution of the software is expressly prohibited. WARRANTIES, IF ANY, WITH RESPECT TO SUCH SOFTWARE SHALL ONLY APPLY AS EXPRESSLY SET FORTH IN THE APPLICABLE LICENSE AGREEMENT. NOVA HEREBY DISCLAIMS ALL FURTHER WARRANTIES, REPRESENTATIONS AND CONDITIONS WITH REGARD TO SUCH SOFTWARE, INCLUDING ANY IMPLIED WARRANTIES.
9. These terms and conditions shall be governed by and construed in accordance with the laws of the United States of America and the state of Texas.
10. Unless otherwise specified, all materials on the Web Sites are presented solely for use within the United States, its territories, possessions and protectorates. The Web Sites are controlled and operated by NOVA's ISP provider from its offices within the State of Texas, U.S.A. NOVA makes no representation that materials on the Web Sites are appropriate or available for use in other locations. Those who choose to access the Web Sites from other locations do so on their own initiative and are responsible for compliance with local laws, if and to the extent local laws are applicable. Use of or access to the Web Sites should not be construed as the purposeful availment by NOVA of the benefits or privilege of doing business in any location other than the State of Texas, U.S.A.
11. If a court of competent jurisdiction to be unlawful, void, or for any reason shall find any provision of this agreement unenforceable, then that provision shall be deemed severable from this agreement, and shall not affect the validity and enforceability of any remaining provisions. This is the entire agreement between the parties relating to the matters set forth herein and shall not be modified except in a writing signed by NOVA.
12. NOVA reserves the right to change or update these terms and conditions of use at any time. Any changes or updates will be effective immediately upon posting to the site, and you hereby agree to be bound by such changes and updates without further notice.




NOVA Privacy Policy for the Internet

1. NOVA is a leading global company, and is dedicated to protecting the privacy of the personally identifiable information our customers choose to share with us, wherever they live or travel. We follow the principles of disclosure and choice, which allow NOVA to provide desired information and services to our customers while protecting their personally identifiable information. Personally identifiable information is information that can be associated with a specific individual or entity, including, for example, a customer's name, address, or telephone number, e-mail address, personal preferences and information about on-line activities that are directly linked to him/her.
2. Not everyone chooses to share personally identifiable information just because they visit a site. This web site asks you whether you would like to receive new information or be contacted, and gives you the opportunity to opt out of doing so. If you do register, you also have the right to change your mind in the future. You can view your profile at any time to make changes, to withdraw your consent to receive information or to withdraw your consent to other uses of your personally identifiable information. Of course, in the unlikely event that NOVA receives a court order or is otherwise legally compelled to release any personally identifiable information, we will be legally required to comply, even if such compliance would otherwise be contrary to NOVA" privacy policy.
3. This web site collects personally identifiable information that the web site uses to service our customers" individual needs and interests. This is the primary use of personally identifiable information. As a secondary use, this web site may further meet customer needs by occasionally sharing data with other NOVA divisions whose products or special offers you may find useful. This web site may also from time to time share personally identifiable information and/or aggregated data with responsible partner companies. Such aggregated data may include warranty registration and purchasing data, statistics about our customers, sales, traffic patterns and related site information. You can tell us to restrict access to your personally identifiable information at time of registration or at any subsequent time. From time to time, this web site may provide links to other web sites. NOVA has no control over, and is not responsible for, the privacy practices of such other web sites. You should carefully review the privacy policies on those sites; they may differ from the NOVA privacy policy.
4. NOVA takes significant steps to protect your personally identifiable information with secure servers, from simple name registration to encrypted financial data used in e-commerce transactions. It is NOVA policy that communications with NOVA service personnel (i.e., help lines, product inquiries) will be treated with confidence by designated NOVA personnel. The content of such communications will be shared within NOVA on an "as needed" basis, to answer the inquiries.
5. NOVA's relationship with its customers is paramount. We seek to know you better so we can serve you better, but the choice of whether you want that kind of service is up to you. If for some reason you believe NOVA has not adhered to these principles, please notify us at 1189 Porter Rd, Flower Mound, TX 75022, phone 972-478-7002 and fax 972-478-7110.



Print This Page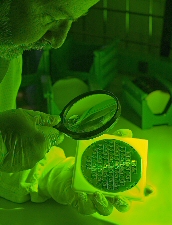 NOVA offers the best competitive pricing without sacrificing quality. No order is too big or too small for us to handle. Contact Us today.