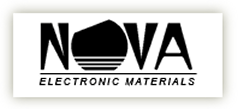 Silicon Wafer Materials
NOVA has been providing the best wafer processing services in the industry for years. We are a one-stop shop for all your ingot, wafer and cleanroom needs. By focusing on research, rapid product development, advanced productions methods and high quality we offer a variety of Silicon solutions for every purpose. Our flexibility and close customer relationships enable us to adapt to an ever-changing market. NOVA has many reliable resources to meet your wafer requirements. Please browse through our product line or view our partial surplus inventory of the more common specifications so we may provide you with just-in-time deliveries.

Silicon Solar SOI II-VI & III-V Glass Quartz Sapphire SOS

Specialty Materials Cleanroom Consumables

Needing something more specific? Complete our Request A Quote form and one of our account specialists will contact you!

Print This Page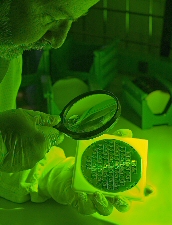 NOVA offers the best competitive pricing without sacrificing quality. No order is too big or too small for us to handle. Contact Us today.