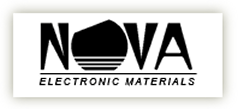 Wafer Reclaim
What is wafer reclaim?
Wafer reclaim is typically defined as "a silicon wafer that has been processed, then stripped, sometimes polished, and then cleaned; can be reprocessed for a different use". The wafer reclaiming process transforms a used wafer that has multiple layers of various materials into a useable test or qualification wafer at a lower cost than buying a new test wafer. While reclaimed wafers are often thinner than virgin wafers, they usually offer the same performance as a virgin test wafer and are suitable for many of the same uses.
Our reclaim process begins with an incoming sort, inspection and evaluation. Films on the wafer are removed through chemical strip, followed by a lap process. A tailored polish step removes a minimal amount of silicon and leaves the wafer with a flat mirror finish. We offer a laser marking service to assist customers with tracking the lifecycle of the wafer. A final clean, inspection and certification is done prior to packaging.
Capabilities
Wafer Diameters: 100mm to 300mm
Particles: <30 @ 0.2µm; <50 @ 0.16µm for 200mm and 300mm
Metals: <1 E10 / cm2
Average yield: 95%
Significant cost savings, when compared to a new test wafer, provides a strong incentive to use reclaim wafers in many test wafer application.
Contact Nova for more information about our reclaim/recycle program. Phone us at (972)478-7002 or complete an online Service Request.

Print This Page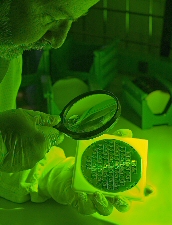 NOVA offers the best competitive pricing without sacrificing quality. No order is too big or too small for us to handle. Contact Us today.