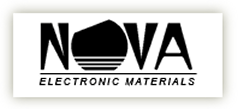 The NOVA Team
Our staff is here to respond to your inquiries with integrity, honesty, and superior customer service in addition to delivering your order on time with the highest quality products. NOVA has a top-notch team of specialists who have worked with some of the biggest names in the industry such as IBM, Intel, Motorola and Texas Instruments.

Lauri Boudreaux, President & Owner
Lauri has been in the semiconductor business since 1988 where she was employed for a large silicon wafer distributor, then in 1991 she joined NOVA. In 1995, she purchased NOVA and established it as a leading woman-owned business and today is responsible for a company that serves customers globally.

Melanie Lightfoot, Sales Account Manager
Melanie joined NOVA in October 2002, bringing over twenty years of customer service and management skills to the company. Her exceptional sales experience complements our plans for growth.

Sue Kuhlo, Finance & Quality
Sue was employed by a major silicon manufacturer until 2001 and joined NOVA in July 2002. Her well-rounded knowledge of the industry and its products, and previous customer service experience are an asset to NOVA.

Fran Mariaux, Warehouse Manager
Fran had over twenty years experience in business operations skills before joining NOVA in July 2004. Her general management background and organizational skills are key elements for our daily operations.

Print This Page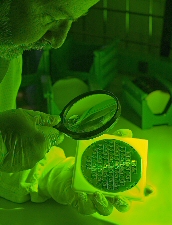 NOVA offers the best competitive pricing without sacrificing quality. No order is too big or too small for us to handle. Contact Us today.