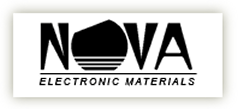 Silicon Wafer Materials
Silicon wafers are a matter of precision work. Silicon wafers form the basis of the most complex electronic components — from thyristors for high-voltage applications, through low-ohm circuit elements in automotive engineering and telecommunications, to large-scale integrated microprocessors and memory modules for information processing. Our longstanding cooperation and relationships with silicon wafer suppliers, which have grown over the years, have provided us with an in-depth knowledge of our customers and their requirements. Wherever possible, we strive to surpass our customers' expectations through specially tailored products and services. This strong customer orientation is reflected in a high level of appreciation and in our sound relationships with business partners. Please view our partial inventory listing or complete our Request a Quote form for NOVA to supply your needs!

We offer silicon wafer products such as:


If you see an item that you would like us to give you a quote on, check the "Add Cart" boxes. When you have all the items selected that you would like a quote for, click on the Quote Cart button. Please browse through one of our silicon wafer product categories to view our partial inventory for immediate delivery.

Print This Page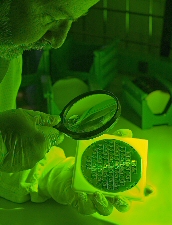 NOVA offers the best competitive pricing without sacrificing quality. No order is too big or too small for us to handle. Contact Us today.